Stand out from the crowd
Digital Diploma Certificate | Set Expectations
On the lookout for a

first-job

?

Whether it is inflating grades, buying fake diploma, enrolling in a fake university, altering dates, ...
Digital Diploma Certificate
Get Digitally Certified
Get your digital diploma certificate by authorizing your higher education institution to award it.
Certificate Of Achievement
So that you can digitally prove your graduation.
Let Recruiters Know
What You Want
Career Expectations
Set Your Expectations, Get Job Opportunities
Set your first-job expectations to optimize your visibility in a competitive market.
So that you can be matched with relevant recruiters and job offers.
118%
Employment at 3 months
Our technology will significantly improve matchmaking between graduates and recruiters.
Join our
beta release

!
only internet access needed, no credit card, no risk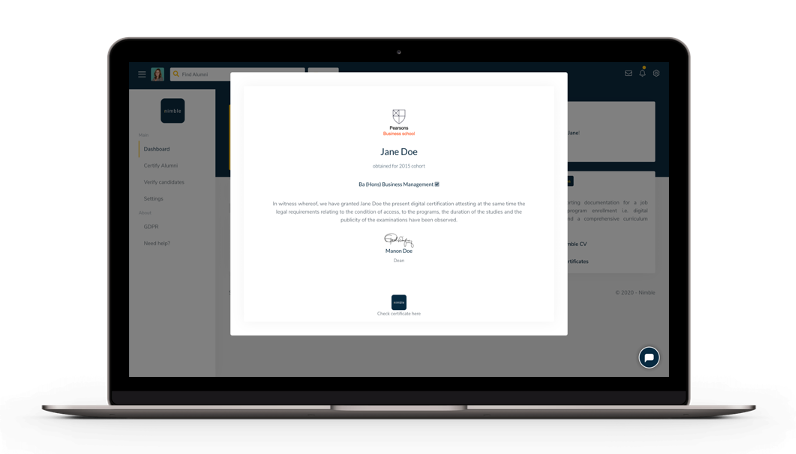 01
Accept Uni's Invitation
We set priorities, organize content, and understand the buyer's journey that your audience takes as they navigate your website. At the end of strategy, you will have a Blueprint for your website project, a comprehensive strategic plan for your website design, content, and functionality.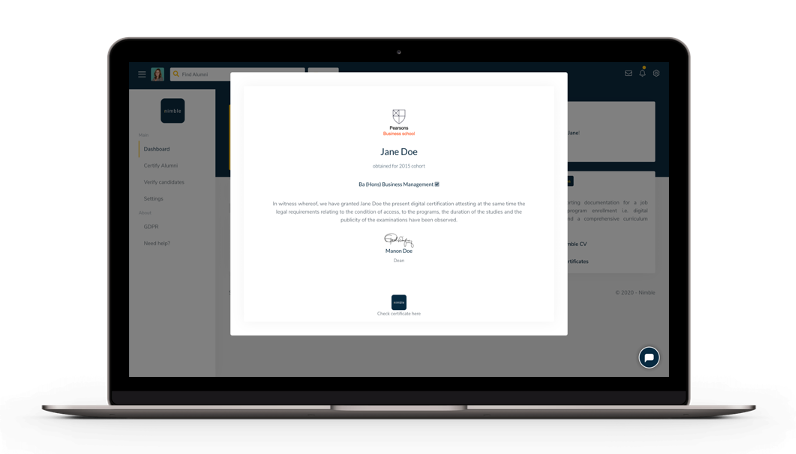 02
Define your Career Expectations
Once the Blueprint is approved, we create wireframes and a design comp for your review. This process involves various reviews, approvals, and close communication between you and our creative team. We begin with the Homepage to set style, image and branding standards, then move toward interior layouts.
View Methods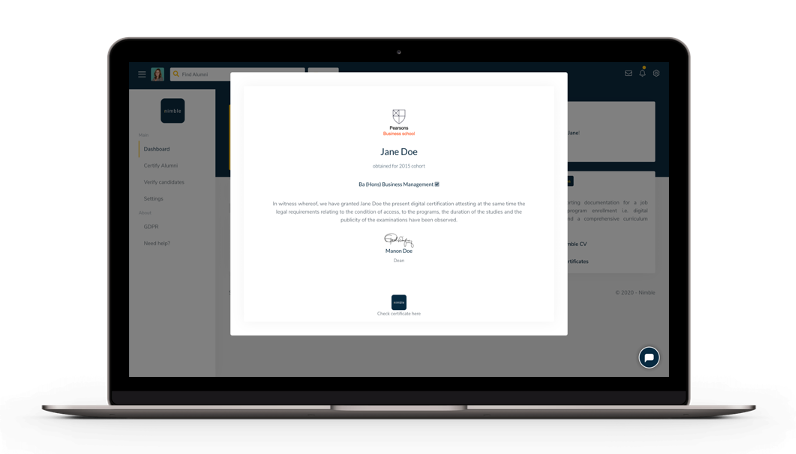 03
Chat with Recruiters
With the blueprint & design comps as our guide, the development team begins to create your website with the state of the earth tools. Our entire team works to add content, final design elements, review, & test your website for quality.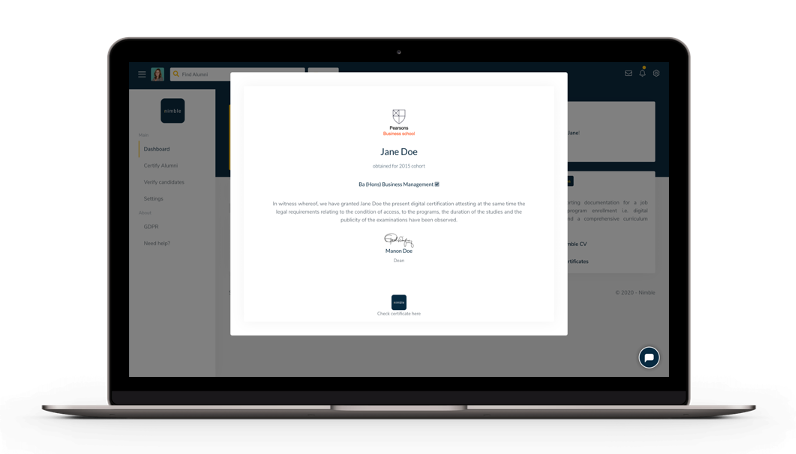 Get notified when available by subscribing to our newsletter below.